When interest rates will rise in Australia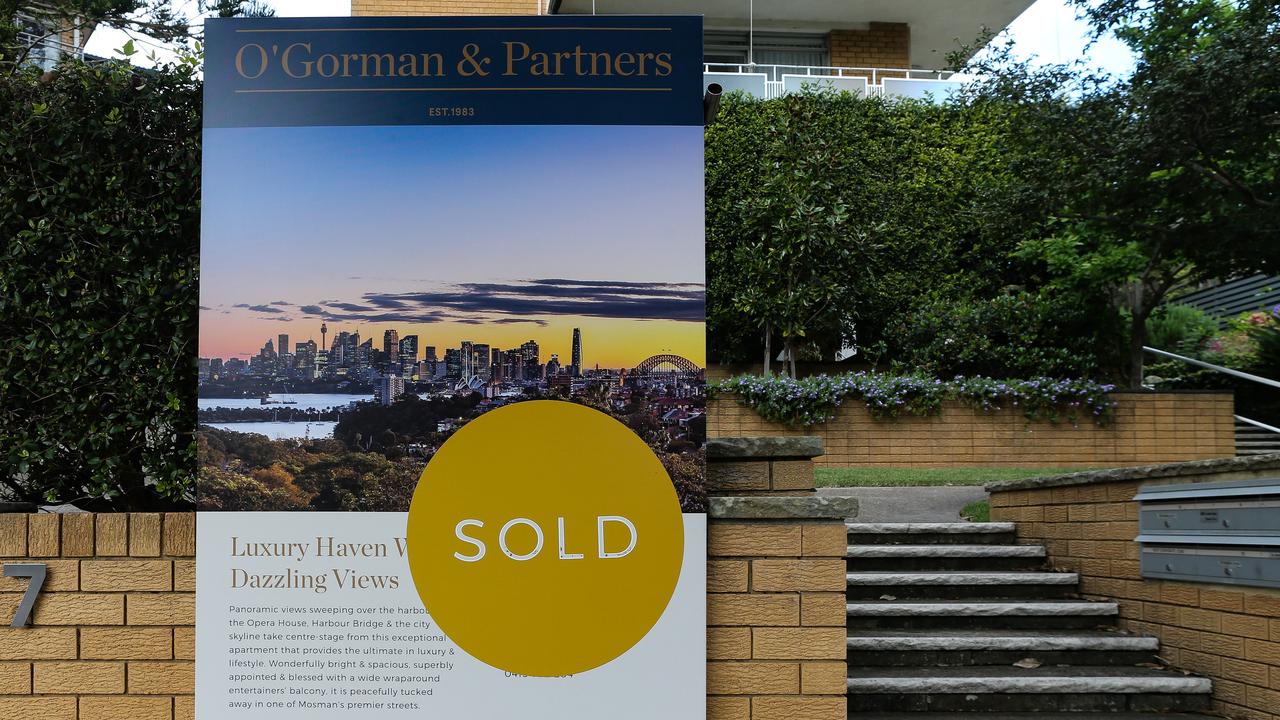 The biggest hint that Australian homeowners are going to see an interest rate hike very soon has been given and it won't be the only one.
The rising cost of living and rising wages have forced the Reserve Bank of Australia to admit that an interest rate hike will be headed to homeowners very soon, with economists viewing June as the first month for a increase.
It released the minutes of its April monetary policy meeting on Tuesday and hinted that it would raise the current record rate of 0.1%.
The last time interest rates rose was 11 years ago in November 2010, meaning more than a million homeowners could be facing their first rate hike.
"Inflation has picked up and a further increase was expected, with measures of underlying inflation in the March quarter expected to be above 3%," the RBA minutes said.
"Wage growth also picked up but, in aggregate terms, was below rates likely to be consistent with inflation sustainably on target.
"These developments have brought forward the likely timing of the first interest rate hike."
Portfolio manager at investment firm VanEck, Cameron McCormack, said a rate hike could come as early as May or June.
"The Reserve Bank of Australia meets in two weeks to decide the official exchange rate. Although the Reserve Bank may be reluctant to raise interest rates during an election campaign, it has already done so in November 2007, the Melbourne Cup day," he said.
"So we can't rule it out."
He said inflation concerns were behind the move as it hit 3.5% in the last quarter of 2021 and could top 4% in the next three months.
The UBS supermarket survey also found food prices at Woolworths rose 4.3% in the March quarter, it added.
"However, given the economic uncertainty created by Russia's war on Ukraine, the Covid-19 pandemic and heightened stock market volatility, the central bank may choose to wait until June to raise interest rate," he warned.
"Thereafter, bond markets price in rising interest rates each month until December 2022.
"We could see official rates by the end of the year hitting 2%. This will have a sobering effect on the economy, particularly on households, by raising lending rates and putting more pressure on homeowners and businesses to pay down their debts and mortgages.
"House prices are also expected to stagnate this year as real estate demand falls."
Australia's big four banks have all forecast interest rate hikes from June this year and the potential for five hikes in 2022.
AMP chief economist Dr Shane Oliver also flagged a potential increase of 0.4% from 0.15% in May.
He also predicted that house prices could drop 15% over the next two years.
Other countries have recently moved to raise interest rates, with Canada and New Zealand raising them by 0.5% last week, the Reserve Bank noted, while the United States reported that they would probably raise their rates in May.
It comes as the International Monetary Fund called on central banks to raise interest rates to prevent inflation from soaring and was described as a "clear and present danger" for countries.
Tobias Adrian, financial adviser and director of the IMF's monetary and capital markets department, said the invasion of Ukraine was contributing significantly to the problem of inflation and banks needed to act to stop it.
"Interest rates may need to rise beyond what is currently priced in the markets to bring inflation back to target in a timely manner," he said. "That may involve pushing interest rates well above their neutral level."
Read related topics:
reserve bank