How credit unions can make the most of the uncertain 2022 market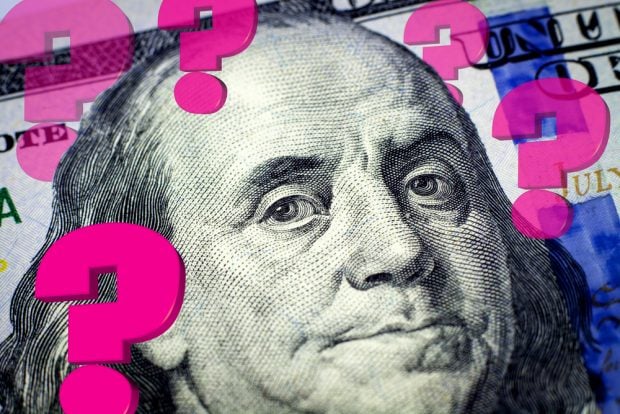 Not a day goes by without another wrinkle adding to the creased brow of the market outlook for 2022. Even as the U.S. job market remains strong and employers scramble to match wages with rising labor market cost of living and to meet the demands caused by the Great Resignation, daily headlines carrying new dimensions of uncertainty left consumers and financial institutions alike shaken.
The problem – if it can even be considered a single problem and not an all-consuming whirlwind of snags – is pervasive. Whether it's inflation hitting a four-decade high of 9.1%, the continued rise in interest rates, worsening supply chain issues, or the bitter cold felt on the crypto market, members don't have to squint too closely to spot volatility.
All of these aggravating factors fueled fears of a generalized recession. However, even with these elements in play, it is impossible to say for sure whether a recession is in the cards or not. Uncertainty often causes markets and consumers to act erratically, creating a vicious cycle that could lead to the very recession that all parties involved are trying to avoid.
Nervousness about the present moment may be understandable, but it doesn't justify departing from tried-and-true tactics. With that in mind, credit unions are well positioned to provide their members with the financial advice that so many are looking for right now.
The widespread economic anxiety that has defined 2022 so far has created an environment in which prospective members are especially receptive to hearing from credit unions about their myriad benefits. Given the widespread reservations that many banks and large financial institutions face externally, credit unions have a significant chance of generating goodwill by emphasizing their cooperative nature, competitive interest rates and personalized approach. .
This last point deserves special attention, because drawing attention to the community style and personalized touch of credit unions can only enhance their collective reputation. By communicating to borrowers that they are trying to understand the market alongside them and relying on personalized advice for customers, credit unions can project an air of stability that few banking institutions can match.
In addition to solidifying existing relationships with members, the one-on-one interactions offered by credit unions can augment communications and marketing initiatives. Consumers are looking for people with expertise who can contextualize how mortgage and auto lending trends will affect their own finances; in-person reviews that occur in physical branches should also take place across multiple channels through a holistic, omnichannel approach. We live in an information age where it's almost natural for people to browse a brand's website and online presence before doing business with it. Credit unions are not exempt from this paradigm, and a bit of educational content – like providing practical advice on car payments in the context of today's auto loan evolution – can go a long way in building trust between potential and existing members.
Despite the volatility and uncertainty that pervade the market, there are some trends that credit unions can keep in mind when advising borrowers and considering how best to market their services.
The problems plaguing auto financing don't seem to be going away anytime soon. Although prices have fallen slightly, the costs of new and used cars remain at historic highs. While the supply chain issues that drove these increases have improved, they have remained elevated due to the fallout from the war in Ukraine and rising interest rates.
Similarly, mortgage rates rose quickly after a sharp decline. Many mortgage companies simultaneously began laying off people, heightening concerns about the housing market. With no solution to housing affordability and availability issues in sight, there has been a reduction in cash refinancing as people remain shut out of the market.
These conditions have prompted many owners to re-examine their existing assets rather than venture into unfamiliar areas of real estate. As a result, lenders are seeing more customers borrowing with the intention of renovating their homes, as fewer people are looking for new properties. Factoring in forecasts of a 20% increase in home renovation spending, according to Harvard University's Joint Center for Housing Studies, this not only represents a golden opportunity for credit unions to offer their services there where they are needed, but also to provide personalized and specialized advice used to strengthen their reputation with consumers.
In addition, credit unions' intimate knowledge of borrowers' deposit and payment histories allows them to extend lines of credit in a more informed manner than other lenders. With more member data at their disposal than fintechs and other financial institutions, credit unions can expand their member relationships with more flexibility than entities that may be scared off by uncertain economic prospects. By assessing potential borrowers more holistically and taking into account factors such as deposit history, credit unions are not limited by the relatively narrow information provided by credit scores, a feature that should be emphasized in consumer awareness.
It's no coincidence that credit unions are having one of their best lending seasons in years. Even with today's volatile economic environment, credit unions' unique position at the intersection of the worlds of finance and consumers allows them to offer one of the most valuable and enduring assets of our time. : stability.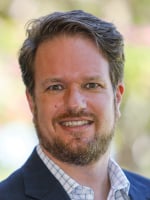 Rutger van Faassen is Head of Industry Ecosystems, Innovation and New Markets at Curinos, a global data intelligence company based in New York, NY, serving global financial institutions for loans, deposits and solutions. digital banking.