How Credit Unions Can Accelerate Digital Transformation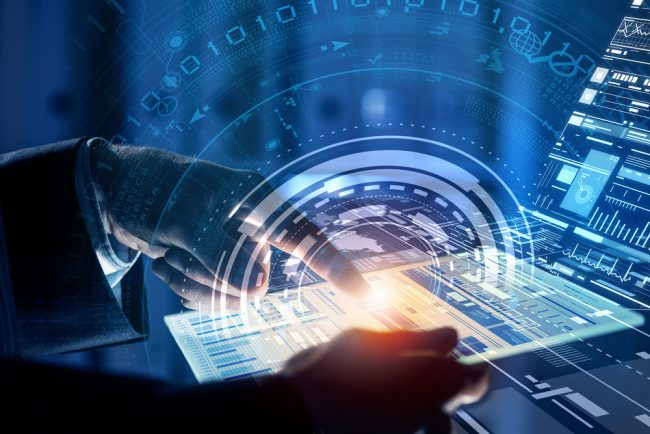 Credit unions are grappling with the reality that digital transformation is easier said than done. Upgrading the existing infrastructure, on which much of the financial industry still relies, is no small feat, and many initiatives are in their infancy. With technology spending in the financial sector expected to reach double-digit growth in 2022, according to Forrester research, credit unions need a roadmap to maximize investment.
Digital transformation through the lens of customer experience
Before credit unions begin designing the next phase of their digital strategy, it's important to step back and consider the end goal of these investments. While there are many drivers behind digital transformation initiatives, arguably one of the most critical is creating a compelling member experience that continues to delight even as new technologies are introduced. Increasingly, facilitating this high-quality experience comes down to ensuring that members can move seamlessly between different touchpoints within the same transaction.
If you have any doubts about customer-centric digital transformation, consider the following statistics from The Economist:
65% of bankers think the traditional branch-based model will be obsolete by 2025;
The same percentage also see technology as the biggest driver of change over the next three years; and
81% believe that financial institutions will differentiate themselves on customer experience, rather than products, in the coming years.
The technological element
Before credit unions can compete on customer experience, they have heavy work to do on the technology front. All of the processes, technologies, data, partnerships, and integrations involved in a typical member interaction must be unified on the back-end, and credit unions must also overcome the complexities associated with legacy systems. Add to that the challenges posed by emerging regulatory requirements and you can see why digital transformation in industry is often easier said than done.
So how can credit unions do this profitably while still balancing other technology investments and business priorities?
4 considerations for the digital transformation roadmap
Every organization has its own needs and priorities and is also at different stages of digital maturity. That said, there are four key pillars that can accelerate success and set the framework for the ongoing digital transformation:
1. Clarity
Approaching digital transformation with clarity in mind ensures that credit unions are not trying to boil the ocean and take on too much, too soon. Strategies should clarify the project timeline, what technologies will be modernized to support the transformation, what processes will be optimized and how, and an overview of new technologies that will be implemented. And, perhaps most importantly, the digital transformation roadmap must clarify how these elements will work together to usher in the next phase of innovation.
2. Agility
When looking at digital transformation through the lens of customer experience, it's clear that the ability to react quickly to market changes is paramount. Migrating systems to the cloud can help credit unions become more agile and respond faster to member expectations. Additionally, integrating cloud capabilities can simplify the deployment and scaling of new technology solutions.
3. Resilience
Resilience comes into play when credit unions consider strengthening their existing systems and creating new ones for long-term success. Ideally, these technologies should be designed in a way that prevents them from breaking. When that's not possible, however, credit unions need to be able to detect the problem in real time, respond quickly, and ensure members experience the least amount of friction.
Automation in the form of artificial intelligence and machine learning is an example of how credit unions can build resilience. These technologies can monitor business-critical areas such as website performance, account access, and customer service channels and flag them if human intervention is needed to resolve issues.
4. Simplicity
Credit unions should keep simplicity in mind when determining which processes to modernize. If an existing process is inefficient or fails to produce the desired result, chances are it will continue to disappoint even after being infused with new technology. If we start from the principle that digital transformation is about creating better customer experiences, then this last pillar is about finding the best way to achieve this while optimizing existing investments and maximizing employee resources.
Separating the winners of the Also-Rans
Like The EconomistResearch highlights that the industry is at a pivotal moment when it comes to leveraging technological innovations to compete on customer experience. Over the next few years, we will see an accelerating divergence between credit unions successfully embracing digital transformation and laggards being left behind.
Ensuring that digital transformation roadmaps take into account the considerations outlined above will help credit unions focus more on their members, accelerate the benefits of their technology investments, and ultimately be more competitive in our increasingly unpredictable world.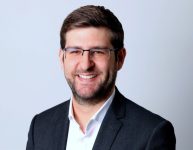 Michael D'Onofrio is CEO of Orbus Software, a global cloud software provider with US headquarters in New York, NY