Chanticleer podcast on big bank profits, Medibank chaos and the RBA Cup decision of the day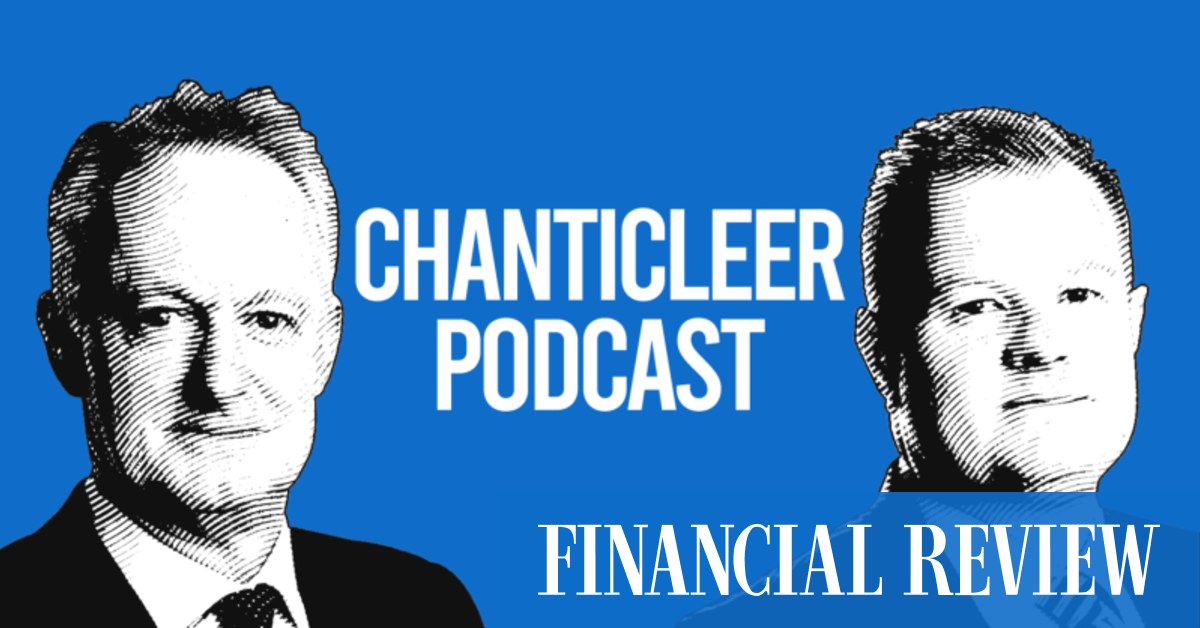 Here are some highlights of the conversation:
Regal, Perpetual and Pendulum
"[Phil King] has built a reputation over the last few years as possibly the biggest risk taker in fund management, which has generated incredible returns and enabled it, through its long and short strategies, to which means you are borrowing stock, to invest in a business that is going to go wrong. And then you buy it back when it's cheaper.
"The door isn't very ajar but there is a light and it's not impossible that the Pendal and Perpetual deal will be sabotaged. This would be very bad news for Pendal shareholders, as the share price is blocked by this agreement. UBS estimated that if the merger with Perpetual were to fall apart, Pendal's share price could fall by around 28%.
Howard Marks, Founder of Oaktree Capital
"His Opportunities Fund maintains a list of all the things they want to buy and are on their radar. In March, there were 20 lines long. In June, it was a full page. And now he says it's five pages. So there are a lot of them.
"He said a good indicator is if people are harassing him when he goes out to a party. If people are all over him for investment advice, he knows there's a lot of his exuberance there. If no one wants to talk to him at a party, he knows the markets, people aren't interested in investing, and maybe now is the time to invest.
"He reminded us that he had chosen the five major turning points of the last 20 to 30 years. And that's pretty impressive. But he was careful to say that we are not yet at the turning point. He thinks we're at about 80 percent. So what he's saying is there's a lot more pain to come. But I think it's very difficult for any investor to hit the bottom of the market.
The best of this week's Chanticleer column
Why Pendal shares have big upsides – and downsides – Potential Pendal boss Nick Good is confident a binding contract will prevent Regal Funds Management from scuttling its merger with Perpetual. His investors hope he is right.
How bargain hunter Howard Marks is preparing to pounce In an exclusive interview, the Wall Street icon told the Financial Review that he is preparing to go bargain hunting, as interest rates turn the market's fear of missing something into a fear of losing money.
Cannon-Brookes' big win in AGL's proxy war puts the heat on board potential for the billionaire.
What Investors Can Take From Ray Dalio's War Warning The hedge fund veteran turned amateur historian sees military conflict on the horizon, but his broader message for the market is one of instability and volatility.
Why Credit Suisse Couldn't Break Wall St, Top Banker Says Brian Friedman, a Wall Street legend, is well placed to explain why Jefferies rose 15 times over the same period as Credit Switzerland has shrunk to almost a tenth of its size.
How a Bookmaker Became Melbourne Cup Big Story Start-up bookmaker Betr has become the hot topic of the racing industry thanks to a risky marketing game designed to help it break into a lucrative industry.
For more on Financial Review's investment banking, listen to this week's episode of The Fin podcast on the rise of Barrenjoey. Listen below or wherever you get your podcasts.