Britain's Queen Elizabeth under medical supervision, ECB raises interest rates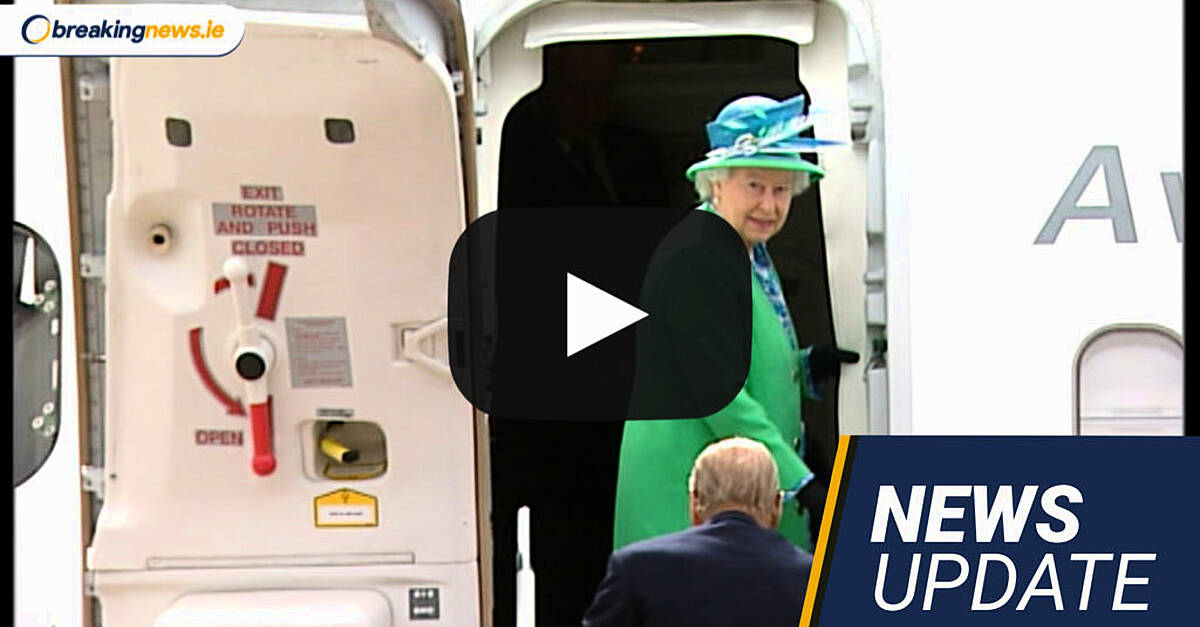 Queen's State
The British royal family rushed to be with Queen Elizabeth after doctors expressed concern for the health of the 96-year-old monarch on Thursday and said she should remain under medical supervision.
Her eldest son and heir, Prince Charles, and his wife Camilla have traveled to his Scottish home, Balmoral Castle, where she is staying, with her eldest son, Prince William, officials said. His other children – Anne, Andrew and Edward – were also on their way to the castle.
A spokesperson said Prince Harry and his wife Meghan, in Britain for a number of events, would also visit Scotland.
Such a family reunion, outside of holiday events like Christmas or Easter or major public events, is extremely rare.
Record interest rate
The European Central Bank raised key interest rates by an unprecedented 0.75% on Thursday and signaled further hikes, prioritizing the fight against inflation even as the bloc's economy heads for a likely winter recession.
As inflation hits a half-century high and approaches double-digit territory, policymakers worry that rapid price growth will take hold, eroding the value of household savings and triggering a wage-price spiral difficult to break.
Following its July rate hike, the ECB raised its deposit rate from zero to 0.75% and raised its main refinancing rate to 1.25%, their highest levels since 2011, with further measures planned in October and December.
"This major step precipitates the transition from the current very accommodative level of policy rates to levels that will ensure the rapid return of inflation to the ECB's medium-term target of 2%," the ECB said in a statement.
First round offers
More than 57,000 students across the country have received their first-round offers from CAO.
The system offers places in third-level establishments based on the points obtained by the student in their leaving certificate, the results of which were published last Friday.
The Ministry of Further and Higher Education confirmed that 82% of applicants had taken one of their three preferred courses, up from 79% last year. Just over half (54%) got their first choice.
Further and Further Education Minister Simon Harris congratulated those who received an offer shortly after their release at 2pm.
Station infested with rats
A plan to demolish and replace a rat-infested Garda station in Newcastle West, Co Limerick has been announced by Justice Minister Helen McEntee.
Ms McEntee traveled to the town on Thursday to announce a planning application by the Office of Public Works for a new Garda district headquarters to replace the current station which was infested with rats in 2015 and described as 'unsuitable for the 'use' by the Association of Garda Representatives. (GRA).
After years of campaigning for a new building, ardaí finally left the bungalow resort two years ago, and it has been inactive ever since.
In June 2015, at the request of the GRA, an inspection by engineers revealed that the station housed rats, was too small, and that prisoners had to be brought in by the public office due to a lack of guard facilities.
Steve Bannon accuses
Former US President Donald Trump's longtime ally Steve Bannon has turned himself in to face money laundering and conspiracy charges in New York, alleging he deceived donors who donated money to build a wall on the US-Mexico border.
Mr. Bannon was to be arrested on Thursday afternoon.
Prosecutors say that although Mr Bannon promised donors that all the money they gave would go towards building the wall, he was involved in funneling hundreds of thousands of dollars to two other people involved in the scheme.